Westerfield
There was a church here when the Domesday Survey was carried out. Parts of the building date from the Norman period. It now has a modern kitchen and toilet
The church sits at the centre of the village and has a good relationship with all residents, including non-church goers, who support the Church Fete and Gift Day each year.
​
The Church also includes the Parish Room which is the administrative hub of our group of churches. The admin team meet there every Friday morning.
Westerfield Church Room diary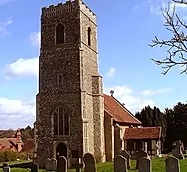 The church building dates from the 12th century, with later Victorian period additions. Mains water and drainage were added as part of millennium alterations, and it has a small kitchen area and toilet. The church is Grade 1 listed and in good condition.
​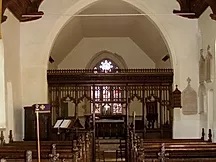 The church sits at the at the centre of the village at the top of a hill, and is a focal point. Festival services, especially at Easter, Remembrance Sunday, and Christmas are very well supported by the wider community.
The bells are rung on the first Sunday of the month.
St Mary's is Grade 1 listed and a church has existed on the site since c1208.  It was added to in the 14th-16th centuries, restored in Victorian times, and in the late 20th century the vestry was renovated and a digital organ installed.
​More recently the church has seen LED lighting and a new AV system added, along with toilets, a servery and the side aisle has been transformed. The overall effect is dazzling!
​
The congregation of St Marys has worked with Witnesham Baptist Church for many years and continues to enjoy good relations. A church fete and gift day are held each year, both of which are well supported by the village.
​
Church guides