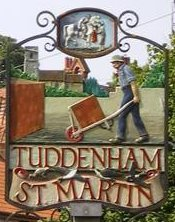 St Martin's Tuddenham is Grade 1 listed.
The church building dates from the 12th century, with later Victorian period additions and the addition of mains water and drainage as part of millennium alterations.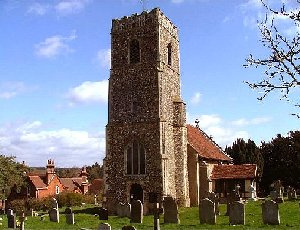 Once inside, Tuddenham church is wheelchair/pram/buggy friendly with toilet facilities. But it's at the top of a steep hill, and although there's a footpath, there isn't a road directly to the church door, which can be difficult if you're a bit less mobile, or if you use a wheelchair. If that's you, please get in touch with our Churchwardens for advice and help.