Psalm 91:9–13
If you say, 'The Lord is my refuge,' and you make the Most High your dwelling, no harm will overtake you, no disaster will come near your tent.
For he will command his angels concerning you to guard you in all your ways; they will lift you up in their hands, so that you will not strike your foot against a stone.
You will tread on the lion and the cobra; you will trample the great lion and the serpent.
Do you do what the Psalmist encourages you to do. Why not try it – say those words out loud in expectation of your safety. And who is it that God will send to protect you? Angels!
Angels will lift you so that you do not stumble. They have a supernatural role that intervenes in the natural. If you claim God as your refuge, then you have faith that he cares enough about you to command angels to intervene to stop you tripping over a stone and the consequent bloody toe and hobbling? This is a bold claim! You'll never know if it holds unless you give it a go.
Treading on lions and cobras as a pastime is not to be encouraged, but should one encounter either, an angel will be there to protect you. Some people claim to have experienced or even seen angelic intervention in a life-threatening situation, but we might look to the ordinary things of life, too.
There is a belief among some that each of us is assigned a personal Guardian Angel for life. The Bible does not say this – it is the stuff of folklore. The pictures accompanying today's reflection are more fancy than reality.
There are many testimonies today to the action of angels in protecting people. Angels have intervened to pull people out of danger, or to share a warning message about a potentially unsafe action. None of this can be proved, but we may judge a person's testimony. They may be working in areas of danger, conflict or disaster. Some accounts of angels appearing or intervening in people's lives have been collected in this book (the link should take you to a short preview of its content, otherwise search Angels, by Hope Price).
How many angels do you imagine might be at work in the world at this moment?
How can you test whether another's story of an angel-encounter is to be trusted?
Have angels been at work in the Russia/Ukraine war?
Do angels guard you at night?
Father God, your angels do not always work in a visible way. I may not know when I have been pulled from danger, but I trust that you send an agent, an angel to be there to keep me safe. Thank you, Father. Amen.
Matthew, Mark, Luke, John and some angels
Not coming to a church near you any time soon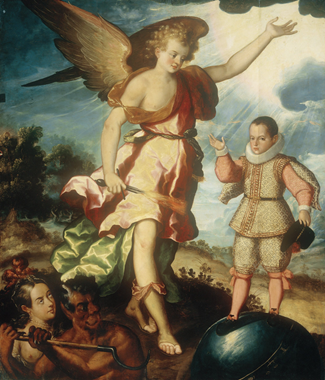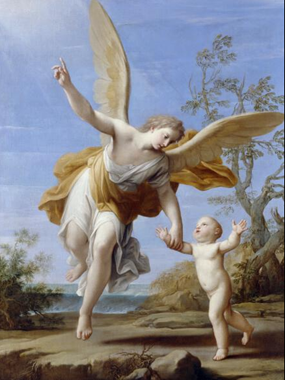 Paul